Dispelling Common Trenchless Pipe Lining Myths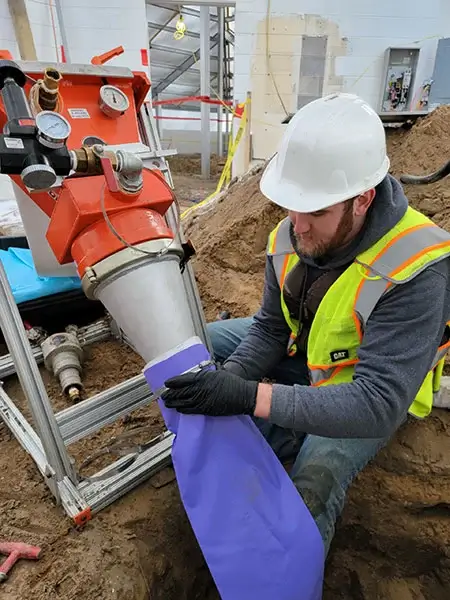 Since its inception, trenchless pipe lining has been tagged–albeit unfairly–with a great deal of misinterpretations. Despite the numerous benefits of using trenchless solutions to repair pipes, doubts surrounding its reliability and safety have left some people skeptical. As a trusted pipe repair service provider, Sloan's Septic Tank Service has encountered these myths time and time.
Being one of the leading companies offering trenchless pipe repair in Owosso, MI, we have identified and dispelled the most prevalent misconceptions about the process.
It's Not a Permanent Fix
One of the biggest myths surrounding trenchless pipe lining is that it's not a long-term solution. However, the truth is that it can last for up to 50 years, which means you may only need this type of repair once. The new pipe-within-a-pipe is made from a robust, corrosion-resistant material that can withstand tree root intrusions. So, contrary to popular belief, CIPP lining can be a reliable and long-lasting solution for your pipeline problems.
It's Expensive and Time-Consuming
When it comes to trenchless sewer replacement or repair, there's typically a cost and time investment involved. However, neglecting these issues can lead to even greater expenses and more effort. Allowing existing problems to persist can further damage your property and ultimately make the repair process even more difficult and costly.
It Requires No Digging
Trenchless sewer repair and replacement may sometimes require some digging, depending on the severity of the sewer line issue. For instance, in certain cases, it may be necessary to create two holes at the start and end of the piping. However, you needn't worry, as this process will only have a minor impact on your property.
If you're hesitant about trenchless pipe replacement and repair or if you're unsure of its effectiveness, reach out to us at Sloan's Septic Tank Service for more information. Our team is always available to address any concerns and provide the answers and solutions you need to make an informed decision!