Septic Tank Cleaning Services
The Leader in Septic Tank Cleaning in Owosso, MI, and Nearby Areas
Protect your property and save money at the same time by contacting Sloan's Septic Tank Service to schedule a routine septic tank cleaning in Owosso, MI, or any of the nearby areas we serve, too. We're also available 24/7 for emergency situations. Our team has 80-plus years of industry experience and shares a commitment to complete client satisfaction when it comes to: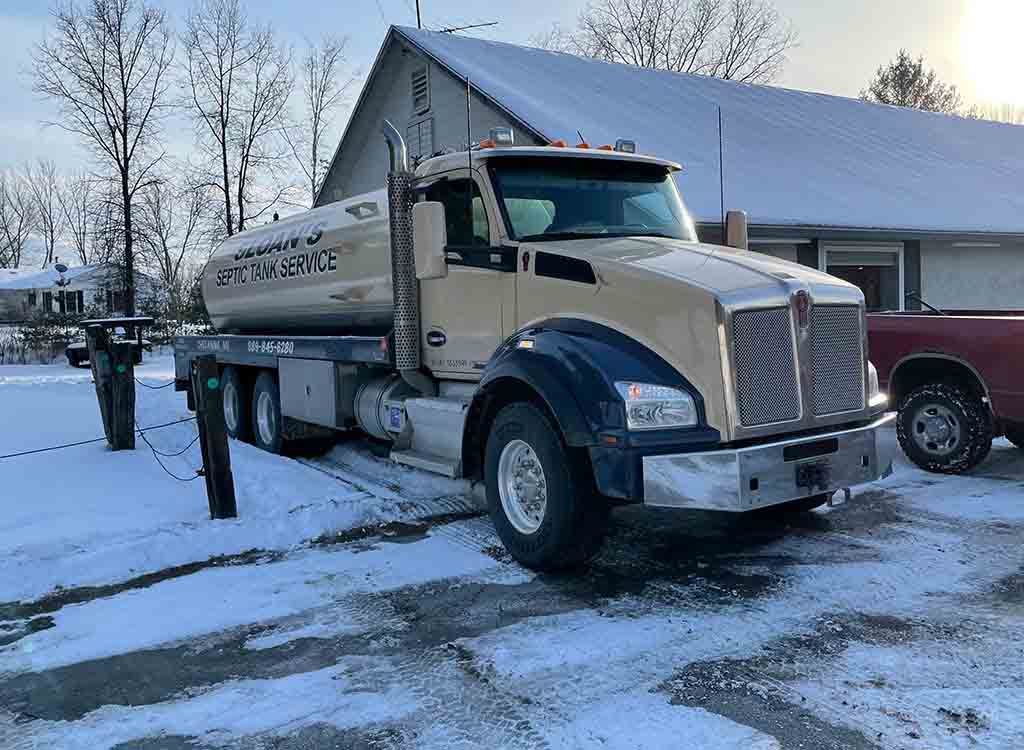 Issues Requiring Immediate and Professional Cleaning
At the first sign of a tank-related problem, it's important to give us a call to schedule an immediate septic cleaning. Letting tank issues linger increases the risk of property damage and related problems with sewage overflows. Signs it's time to contact the top local team for a tank cleaning ASAP include:
The sudden appearance of foul-smelling odors
Sewage backing up into your home or business
Difficulty using toilet, sink, or tub drains
Never attempt to clean a septic tank on your own, however, as septic cleaning companies are better equipped to do so. After all, septic tank cleaning can be a laborious process. You might just end up damaging your tank, dispose of waste improperly, or failing to remove all of the waste.
With Sloan's Septic Tank Service, our team can find your tank and have all the necessary tools for cleaning. We have the vast experience and training in septic tank pumping and other services to make sure we remove all of the waste and dispose of it properly.
Main Causes
Septic tanks can clog or backup for many reasons. Common culprits include heavier items close to the leach field and intrusions from tree and shrub roots. Tank issues can also be related to flushing things not meant to be flushed and the overuse of harsh drain cleaning chemicals.
Michigan has about more than 1.3 million onsite wastewater treatment systems, mostly for single-family homes. Keeping septic tanks in good condition can protect the water quality of the local area. The wastewater that flows from the drains goes to the septic tank. Failure to clean the tank could mean solids and other decomposing materials will flow into the drain field., eventually causing failure. Other top causes of septic failure are: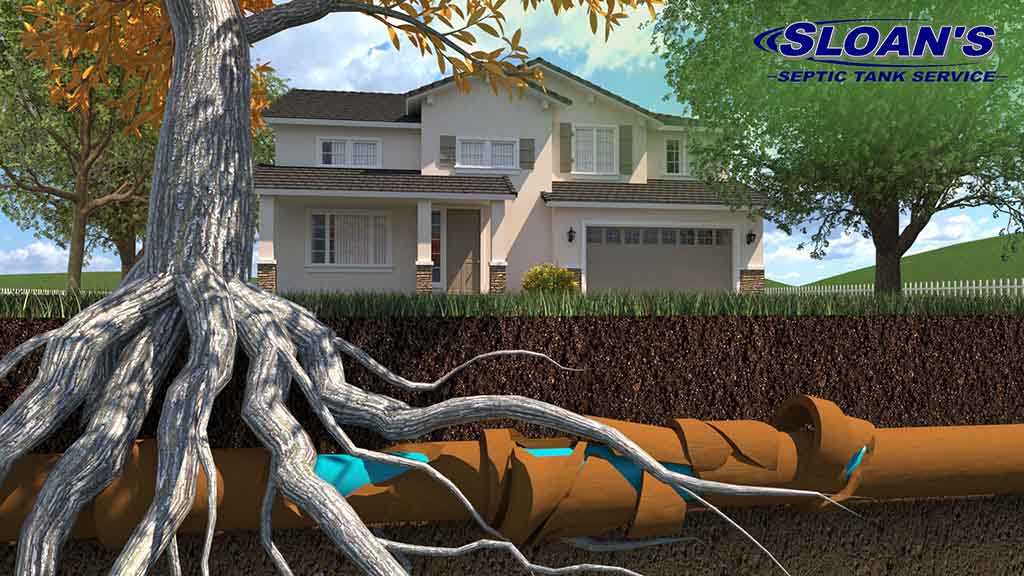 excessive water due to heavy rain pours
Depending on the size of your septic tank, we recommend regularly having it cleaned. At least have it cleaned every three years.
Importance and Benefits
When a tank is clogged or not working as expected in other ways you can have an assortment of related issues on your hands, including problems using your inside drains. Regular cleaning offers many appealing benefits, with the top ones including:
Preventing severe damage to your plumbing system
Reducing the risk of clogs and excess overflow
Boosting the value of your property
Minimizing the need for premature tank replacement
Rely on Our Experienced Team
A 4th generation company, our name says it at all at Sloan's Septic Tank Service. We specialize in septic tank maintenance and care. In fact, we've been the leading local source for septic services and solutions in the Chesaning, MI, area since 1965. Work with our experienced local team and you can expect:
Optimal savings and efficiency

"Definitely 5 stars! Came so fast to hep us on a Saturday and got our sewer cleaned out! HIGHLY RECOMMEND!"
"Nothing but great things to say about Sloans!! Called on a weekend and they were at our house on the following Monday. Extremely friendly, professional and knowledgeable. Highly recommend them!!"
"Great service and great price. Very professional."
"Fast friendly service. Came out next day and did a great job."
"I was so impressed with Sloan's and how quick the company came out to assist along with having a friendly and professional presence. They took the time to help me understand what the underlining issues were and helping me find a good solution. I definitely recommend their services."
"Thank you to Justin for coming to fix our sluggish toilet. He was knowledeable, friendly, timely and quick. A family business which he is 4th generation. Awesome service. Thanks again. I am definitely recommending. They are out of Chesaning"
"Awesome experience and highly recommend whether it be septic or plumbing! Called after hours due to all of our drains backing up and they were out within the hour. They had the blockage cleared out quickly and handled everything thoroughly. Thanks again Sloan's!"