The Advantages of Trenchless Pipe Repairs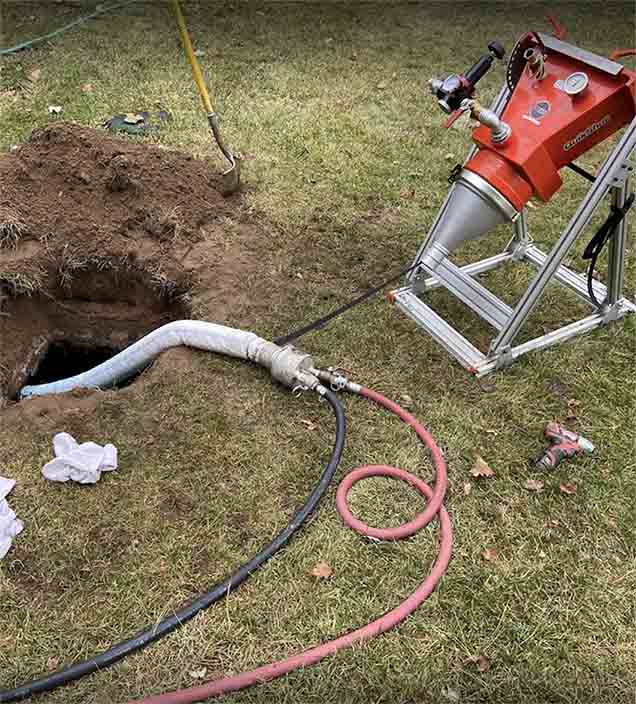 A cracked sewer line can cause extensive problems because repairing it often means having to dig trenches. The process is not only destructive but also very costly—fortunately, you now have the option to have trenchless repair methods to easily access pipes in hard-to-reach areas in a much more effective manner.
Sloan's Septic Tank Service has provided countless households with quality trenchless pipe repair in Lansing, MI–much to the delight of our customer base. Let us discuss the many advantages of trenchless pipe repairs over traditional methods.
Environmentally Friendly
Digging long stretches in your yard to repair the pipes is an intrusive process. The landscaping is often ruined. The trenchless sewer replacement method, on the other hand, allows experts to finish the job in a streamlined approach without damaging your property. In addition, the technique doesn't hit other lines or release chemicals or raw sewage into the environment.
Cost-Effective
Sewerage issues are among the significant concerns a homeowner can face–and they are pretty costly to fix. Luckily, the trenchless sewer repair method makes the process easier, less labor-intensive, and much more pocket-friendly. This is because professionals only need one or two entry points to access the pipes. Furthermore, there is no damage to your yard, reducing the cost of repairs.
Longer Lasting
Trenchless pipe lining doesn't use metal or plastic. Instead, it uses seamless PVC pipes that provide long-lasting solutions. These pipes do not undergo corrosion or rust, which makes them serve you for an extended period.
Landscape Saver
In most circumstances, your sewer lines run under beautiful and expensive yards. Digging up the lines during repairs destroys them, reducing the curb appeal in your space. Trenchless pipe replacement is an efficient method of repairing them. Only one or two holes are dug at the entrance and exit of the pipes. As a result, less damage is caused to your yard.
Sloan's Septic Tank Service is your to-go company for minimally invasive services. Our well-trained team of experts provides exceptional sewer services at affordable prices to get things flowing again. Contact us today for all your sewer repair needs!